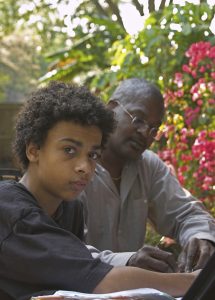 The Thoughtful House Autism Center Since 2010, has run a unique and highly differentiated autism education programme in Abuja that provides children one-on-one behavioural therapy and education (one-teacher to one child in one classroom) using a combination (cocktail) of intervention methods that have proven effective. Autism Education and Therapy requires a lot of funds and the children enrolled on our programme are subsidized by the funds raised through donors and partners. Our Vision is to become a Center of Excellence in Nigeria and West Africa in providing education and therapy for children on the autism spectrum.
Mainstreaming: One of our goals is to lead our children to become independent. Therefore, our objective with our children on the one-on-one programme is to be seamlessly absorbed into regular mainstream class. We have successfuly achieved this with a good number of our children at our host school – Creative Learning International School, whose teachers are well trained and the children are well informed and accepting differences.
Our values at the Thoughtful House center include:
Empathy: we design and deliver our interventions and programmes with a deep sense of empathy and understanding of the realities parents face
Excellence: we are focused on developing our people, building capacity and ensuring the highest quality in all our intervention  programmes.
Commitment: we are committed to each child and each family we work with giving them the very best in line with our high standards for autism education and therapy.
Collaboration: we work with all our partners – institutions, individuals and families in a collaborative and  transparent  manner in pursuit of our core objectives.